FEB 22 — 26, 2023 Artfair: ARCO
IFEMA Madrid
Booth: 9B21
After the recent inauguration of the monographic exhibition "Zush in Ibiza ", at the Fundació Suñol in Barcelona, in collaboration with the Museu d'Art Contemporani d'Eivissa, Evru/Zush returns to exhibit part of his work conceived in Ibiza (1968-1983), a fundamental period for the artist, who experimented with very different formats and techniques never seen before. Precisely at that time, in 1968, the young artist Albert Porta decided to become Zush and carry out a creative self-healing strategy after he had passed through the phrenopathy hospital in Barcelona.
If we were to read in a prestigious medium in the art world that an artist has created a highly personal proposal that is absolutely coherent, ingenious, solid and bold in the metaverse, with avatars and codes, languages of the world video game or augmented reality, with stereoscopic images, colors and unreal worlds, providing a radically new scenario to the world of creation, we would launch ourselves to discover the proposal of this advanced Artist.
That is precisely what Zush already did, more than 40 years ago!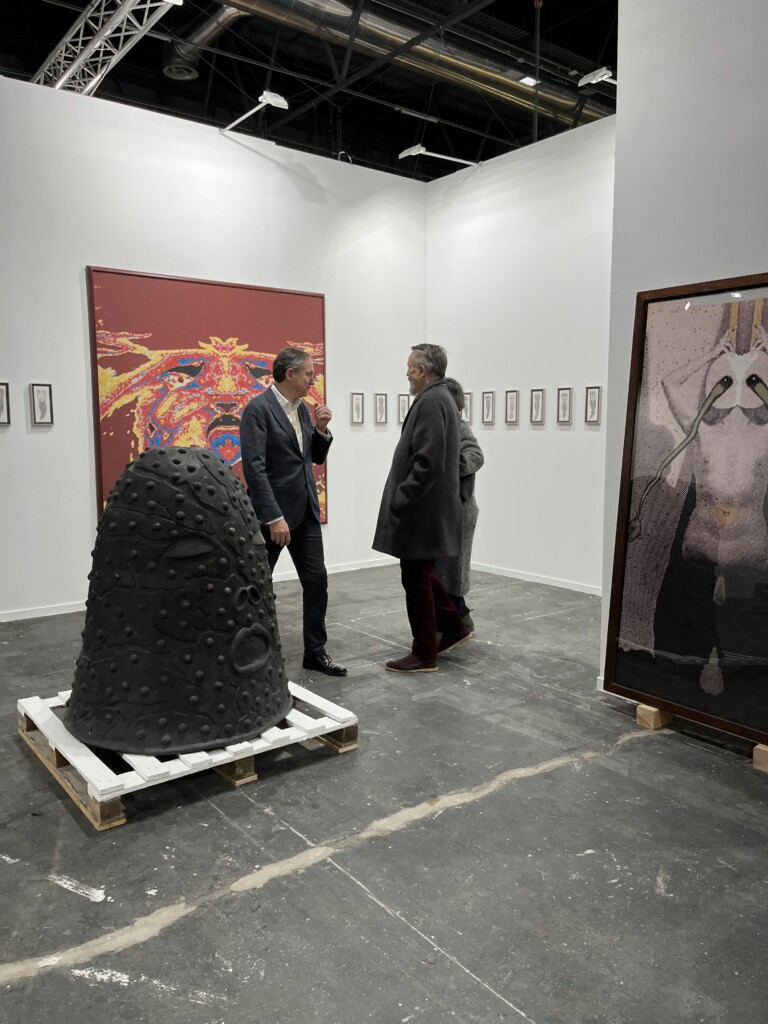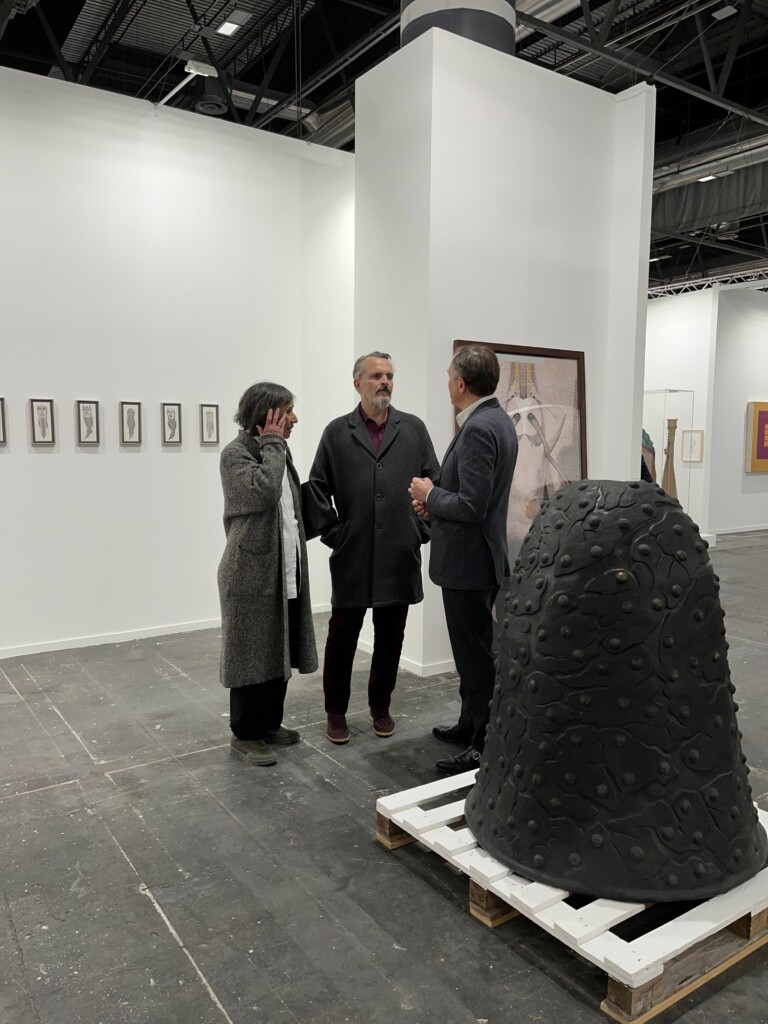 Evrugo Mental State, a world as real as our own, but existing in an uncertain place (which today we would probably translate as some sort of metaverse) with its own language, characters that inhabit it, currency, anthem and so many other characteristics typical of a real world, it was worked on and defined by him for years and presented in different contexts, we have seen it at MACBA, at the Reina Sofía, the São Paulo biennials or at Documenta, and even in the fantastic exhibition of the "Wizards of the Earth" at the Pompidou Center by Jean Huber Martin.
That real world, it has been and it is and that shows us how advanced in his time our honoree always was and is, who launched himself to investigate and create (through some devices, then called Personal Computers and that were unattainable except for a few professionals or researchers) and with them, through tools that would surprise us today, to continue creating their fascinating world. The WWW had not even been imagined then. Before our today.
Several words like Scanahrome or Infographics had to be invented. Works worked through digitalization and then in some cases printed on those rudimentary devices that today we would call plotters.
Zush is undoubtedly a universal pioneer in this world and that is why we want to pay tribute to his work.
"My thing is individual mythologies. I am someone who generates his own way of thinking, of seeing reality or of seeing the world. What interests me is being a bridge between sanity and madness".
Evru/Zush
Renusa, 1989-1990
Acrylic painting on photography paper mounted on wood
200 × 100 × 5 cm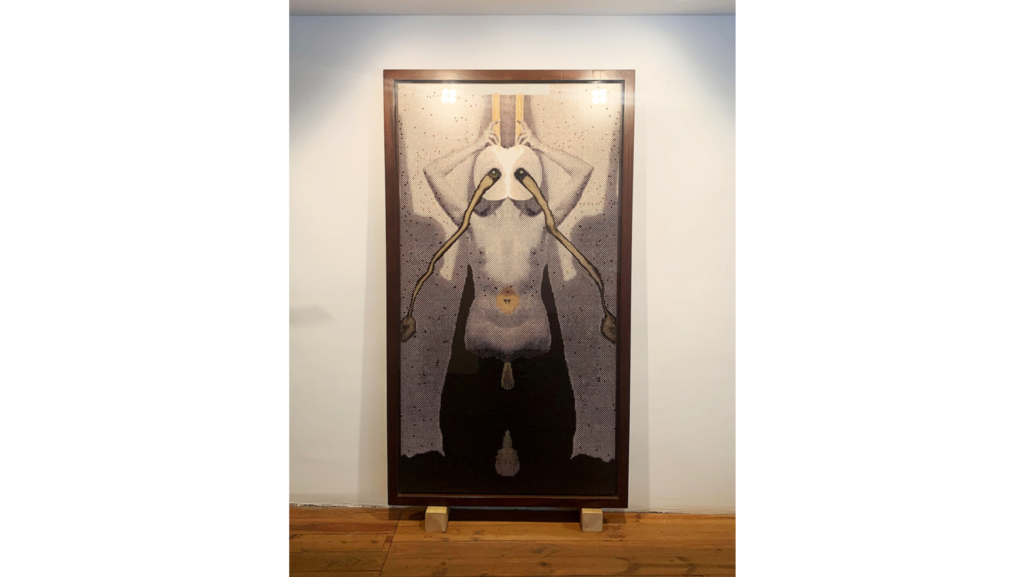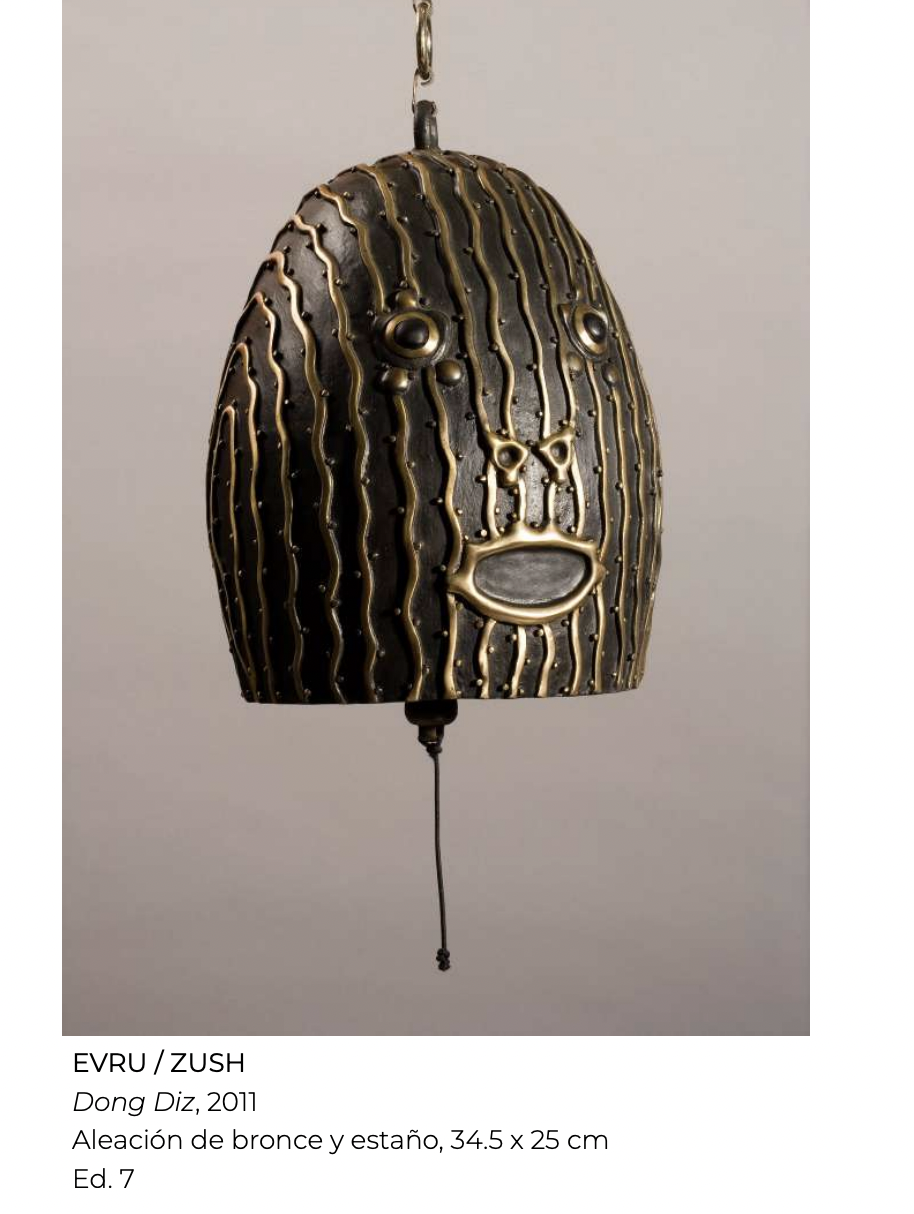 For more information contact: info@galeriasenda.com
Download the press release in spanish here: