Eve Sussman &
Rufus Corp.
Eve Sussman & Rufus Corp.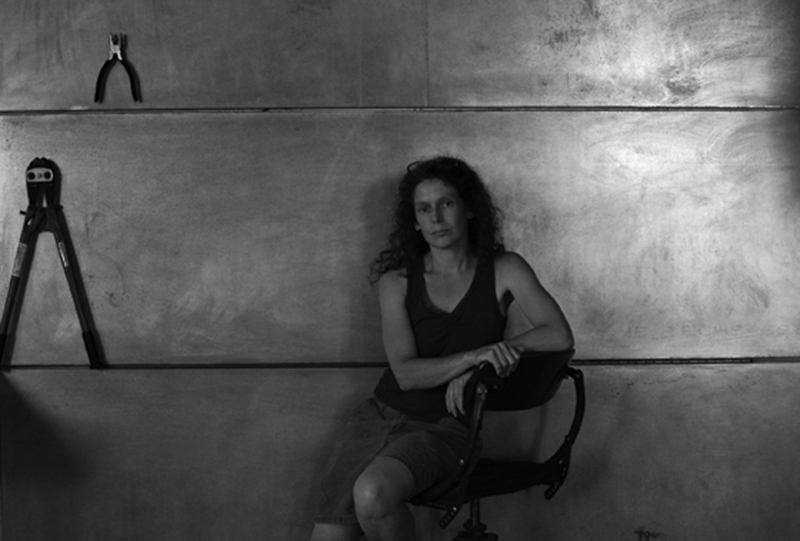 Eve Sussman born in 1961 in London, United Kingdom.
Lives and works in Brooklyn, USA. Eve Sussman is a London-born artist living in Brooklyn, New York. She studied in Robert College in Istanbul, University of Canterbury, and Bennington College. During her intense career she has created installations focusing on video-art and documentary films such as "cinéma-vérité". Under the rubric of Rufus Corporation, a performers and artist collective, she has been directing well-known and exuberantly narrated films, told through gestures and group dynamics. Sussman's brilliantly shot and edited films combine lush imagery, time shifts, definition, speed, and even Art History references.
2015
Watch This! Revelations in Media Art,

Smithsonian American Art Museum, Washington D.C., USA Curated by Michael Mansfield.

2014
Total Art: Contemporary Video,

National Museum for Women in the Arts, Washington D.C., USA. Curated by Kathryn Wat

2013
Eve Sussman & Simon Lee (Title TBD),

Musée Contemporain d'Art de Montreal, Canda. Curated by Lesley Johnstone

More Real? Art in the Age of Truthiness,

SITE Santa Fe, NM, USA. Curated by Elizabeth Armstrong

More Real? Art in the Age of Truthiness,

Minneapolis Institute of Arts, Minneapolis, Minnesota, USA. Curated by Elizabeth Armstrong.

89 seconds at Alcázar,

Leeum Sammsung Museum of Art, Seoul, Korea. Curated by Kyunghwa Koo

Bass Museum of Art, Miami beach, Florida, USA. Curated by Silvia Cubina

2012

San Francisco Museum of Modern Art, San Francisco, USA. Curated by Frank Smigiel

whiteonwhite:algorithmicnoir,

Aurora Picture Show and Houston Cinema Arts Festival,Houston, TX, USA.

whiteonwhite:algorithmicnoir,

Sundance Film Festival – New Frontier Feature Yarrow Hotel Theater, Park City, UT, USA

Time Lapse,

SITE Santa Fe, NM, USA. Co-curated by Irene Hofmann and Janet Dees

2011
Boundaries Obscured,

Haunch of Venison, NY, USA.

whiteonwhite:algorithmicnoir with Photos by Simon Lee,

Cristin Tierney Gallery, New York, USA

whiteonwhite:algorithmicnoir,

Toronto International Film Festival – Future Projections NFB Mediatheque, Canada.

whiteonwhite:algorithmicnoir (and other works from the expedition),

Haunch of Venison London, United Kingdom. Curated by Nina Miall

Space About a Dream (Installation of Yuri's Office),

Kunsthalle Wien, Austria. Curated by Cathérine Hug

Il Ratto Delle Sabine,

Impronte Contemporary Art Milan, Italy. Curated by Laura Bulian

2010
whiteonwhite:algorithmicthriller,

The Modern Art Museum of Fort Worth, TX, USA. Curated by Terri Thornton

Rape of the Sabine Women

Haunch of Venison, New York, USA. Curated by Emilio Steinberger

Yuri's Office,

The Art Galleries at TCU, Fort Worth, Texas, USA

White on White: a random thriller + other works from the expedition & Photos by Simon Lee,

Gallerie Bo Bjerggaard Copenhagen, Denmark

White on White: a random thriller & Photos by Simon Lee,

Galeria SENDA Barcelona, España.

Calling Beauty,

Curated by James Voorhies. Columbus, OH, USA

2009
White on White: The Pilot,

Winkleman Gallery, NYC, USA

Themes and Variations: On the Use of Repetition in 21st Century Art,

New York, NY, USA

The Endless Renaissance,

Bass Museum of Art Miami, FL, USA. curated by Steve Holmes

Eve Sussman & The Rufus Corporation,

Louisiana Museum of Modern Art, Denmark. curated by Helle Crenzien

2008
Eve Sussman: Division of Art,

Henry Art Gallery Seattle, WA, USA.

2007
89 seconds at Alcázar & other works,

Centre for Contemporary Art Thessaloniki, Greece

2006
89 seconds at Alcázar,

National Gallery London, United Kingdom

89 seconds at Alcázar,

Govett-Brewster Art Gallery New Plymouth, New Zealand

89 seconds at Alcázar,

Powerplant Toronto, Canada

89 seconds at Alcázar,

Museo Nacional de Arte Reina Sofía, Madrid, España

89 seconds at Alcázar,

Weatherspoon Art Museum, South Carolinia, USA
2022
Photo on view

Galleri Bo Bjerggaard, Copenhagen

2021
The BIG picture

Fitchburg Art Museum

2019
People Get Ready: Building a Contemporary Collection

The Nasher Museum of Art at Duke University

2017
The Minneapolis Institute of Arts

Whitechapel Art Gallery, London

2013
More Real? Art in the Age of Truthiness

Site Santa Fe

The Minneapolis Institute of Arts

2012
The Uncanny

Nusser & Baumgart, Munich

2011
Embarrassment of Riches: Picturing Global Wealth

The Minneapolis Institute of Arts, Minneapolis

2010
Day and Night - Copenhagen Photo Festival

Copenhagen Photo Festival, Copenhagen

2009
Adaptation: Video Installations

Henry Art Gallery, Seattle

2008
Adaptation: Video Installations

The David and Alfred Smart Museum of Art, Chicago

2007
Dresscode

Historisches und Völkerkundemuseum, Switzerland

The Last Seduction - A Welcome Surrender to Beauty

Carrie Secrist Gallery, Chicago

Beauty spot

Galerie Alexandra Saheb, Berlin

Replaying Narrative - Le Mois de la Photo à Montréal

MOMENTA I Biennale de l'image

2006
The Kids are Alright, Photography and works on paper

Galerie Gabriel Rolt

2005
Reinstallation of The Museum of Modern Art's Collection

MoMa, New York

2004
Whitney Biennal Exhibition

Whitney Museum of American Art, New York
The Nasher Museum of Art at Duke University
The Smart Museum of Art at the University of Chicago

USA

Centro Gallego de Arte Contemporaneo

España

Fundación "la Caixa"

Barcelona

Bank of America

USA

The Collection of Ninah and Michael Lynne
The Collection of Mickey and Jeanne Klein
The Collection of Emilio Pi and Helena Fernandino
The Richard Massey Collection