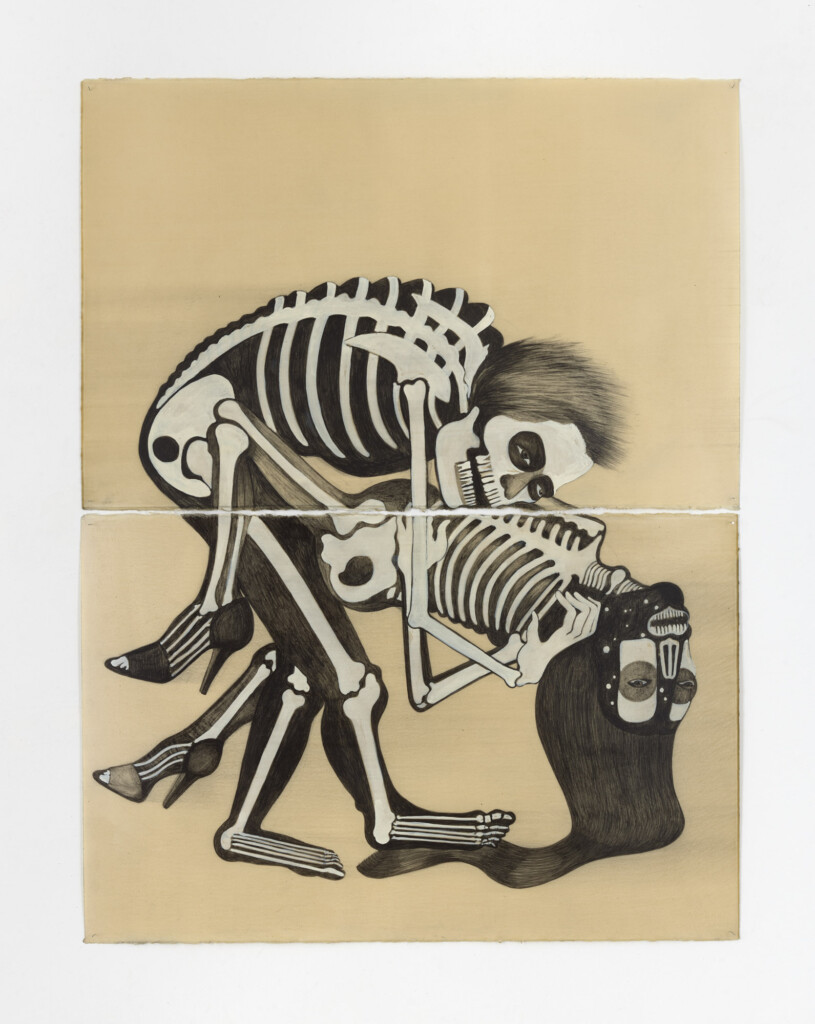 This March, Galería Senda presents an online exhibition with the works of the chilean artist Sandra Vásquez de la Horra. She develops a poetic work where the mystical and popular tradition, very present in her personal parcours. Her drawings are true narratives inspired by memories, the unconscious and sexuality.
The exhibition invites the visitor to get to know the artist's personal technique: the use of pencil and colored watercolors to later apply a wax bath to the works, a transparent film that provides permanence and protection to the work. The compositions, produced in various formats, intertwine asymmetrically and attract the public's gaze thanks to their simultaneously humorous and critical tone, in which each drawing is part of an iconographic narrative.
Sandra Vásquez de la Horra's works expose the artist's own singular language and build new territories to be explored by the public.
Link to online exhibition : https://3d.exhibify.net/?uuid=b98222c5-8719-4083-9cde-5725892ed110&v=v981
Link to the Viewing Room : https://www.artsy.net/viewing-room/galeria-senda-sandra-vasquez-de-la-horra