The Acquisition Award of the SOLO Collection at the ARCOmadrid 2023 has been awarded to the work 'The liberation of the myth (2022)' by the Chilean artist Sandra Vásquez de la Horra, her work has been exhibited at the Galería Senda stand (9B21). This piece will be included in the upcoming Espacio SOLO exhibition titled "Protection No Longer Assured", which will take place from March 10 and will explore different notions of the sublime.
The award was given by Pablo Martínez, CEO of the SOLO Collection, and Óscar Hormigos, its Chief Creative Officer, as well as Maribel López.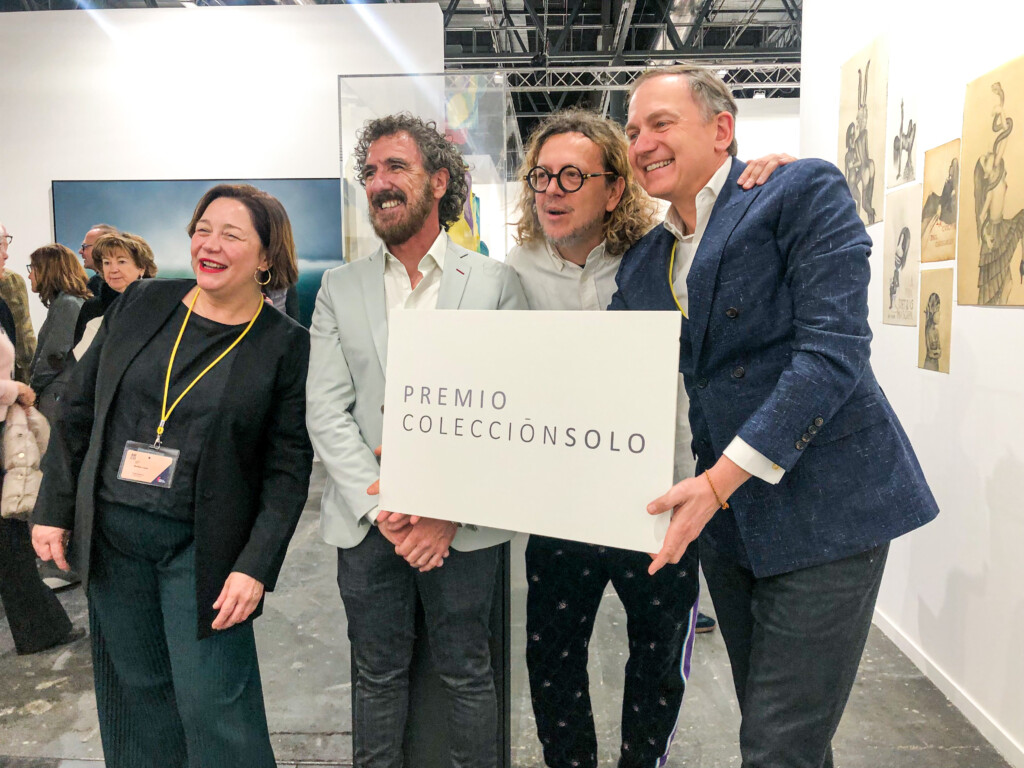 Congratulations to the artist! We also want to express our gratitude both to the SOLO Collection for its commitment and support for contemporary art, and to the #ARCOmadrid fair for offering such an important platform for the art world.