On May 25, Yago Hortal presented his first monograph at the ONA bookstore on Pau Claris street.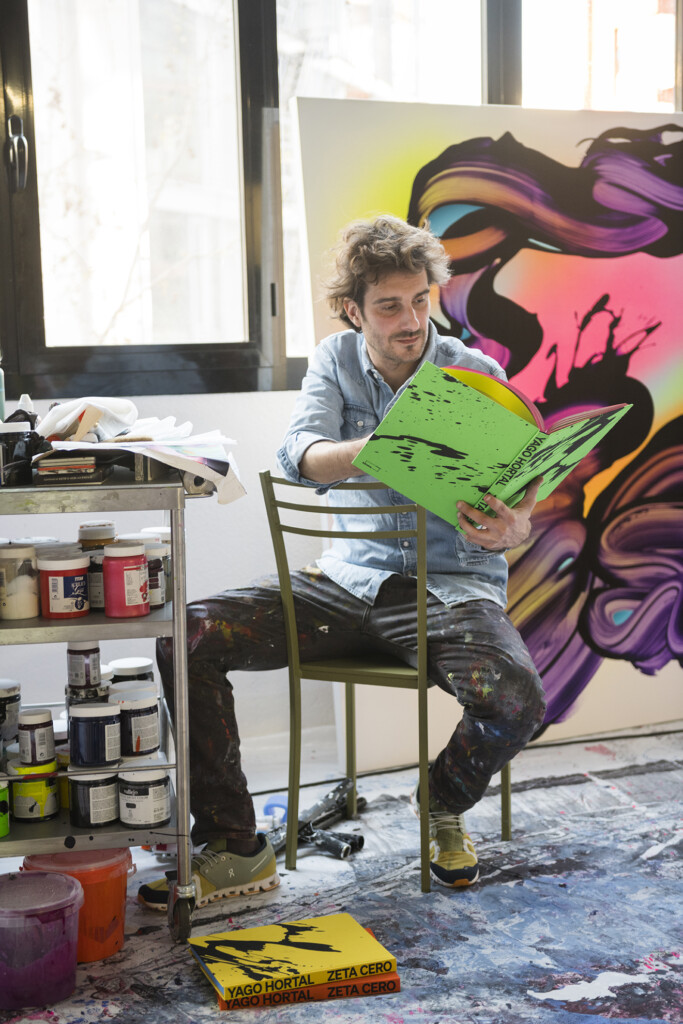 Yago Hortal participates in a talk, mediated by journalist Bibiana Ballbè, which invites the public to learn about his artistic career and his creative process.
His first monograph, produced by Senda Ensayo, reviews his artistic production over the last 15 years, tracing the evolution of his work during this time, and giving a glimpse of the new direction of his work in search of new horizons.
Hortal's work, which from the beginning has been committed to redefining the formalism of abstract painting, functions on a metalinguistic level, and celebrates the dialogue of the work and its own process of creation.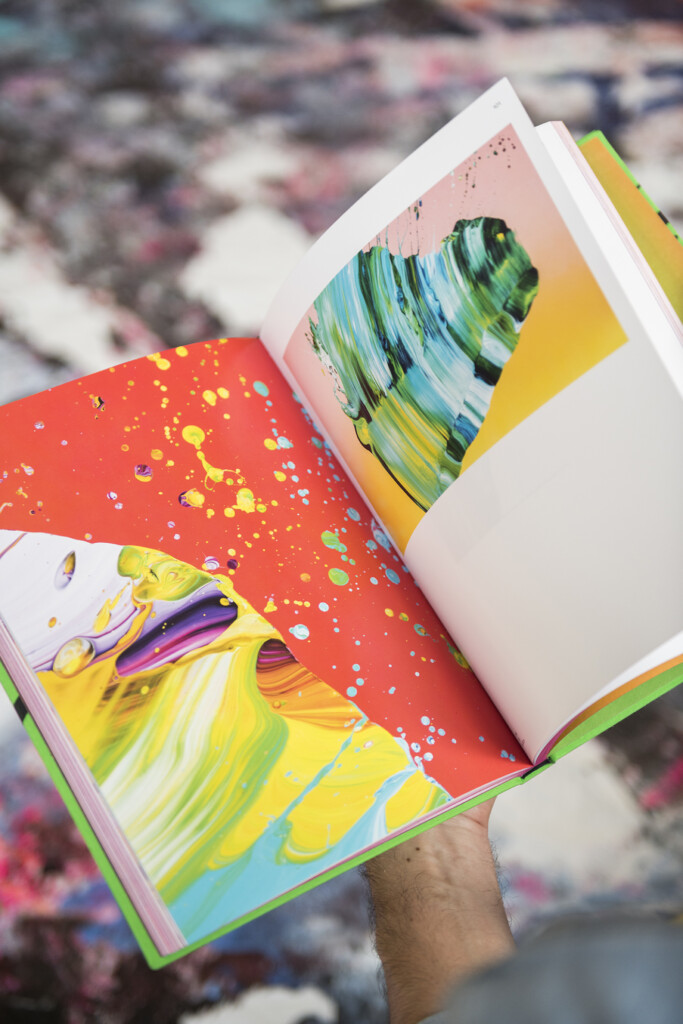 Yago Hortal (Barcelona, 1983), studied Fine Arts at the University of Barcelona and the University of Seville. In 2007, one year after graduating, he wins the 49th Prize for Young Painters. The following year, at only 25 years of age, he began to exhibit not only in Spain but also in the rest of Europe and the United States. His paintings maintain a tight relationship between the work of art and action painting itself. The canvas forms part of a performance in which the artist consciously creates spontaneous color forms in an infinite gamma, expressing passion and vibrancy. The painting seems to come out of the canvas, causing a desire to touch it and creating textural sensations.
Visit our shop : https://galeriasenda.com/shop/yago-hortal-zeta-cero-2/