BERLIN FILES – UNAPOLOGETIC
15.02.2022 – 30.03.2023
Barcelona
BERLIN FILES – UNAPOLOGETIC is a traveling art exhibition of the BAAR Art Journey and Residency program which took place in Berlin, Germany from October – November 2022. Works will be exhibited in the city of Barcelona February 15 – March 30, 2023 and available for public viewing at the following venues: The Cover, Senda's Lab36 Gallery collaborating with Yurbban Trafalgar.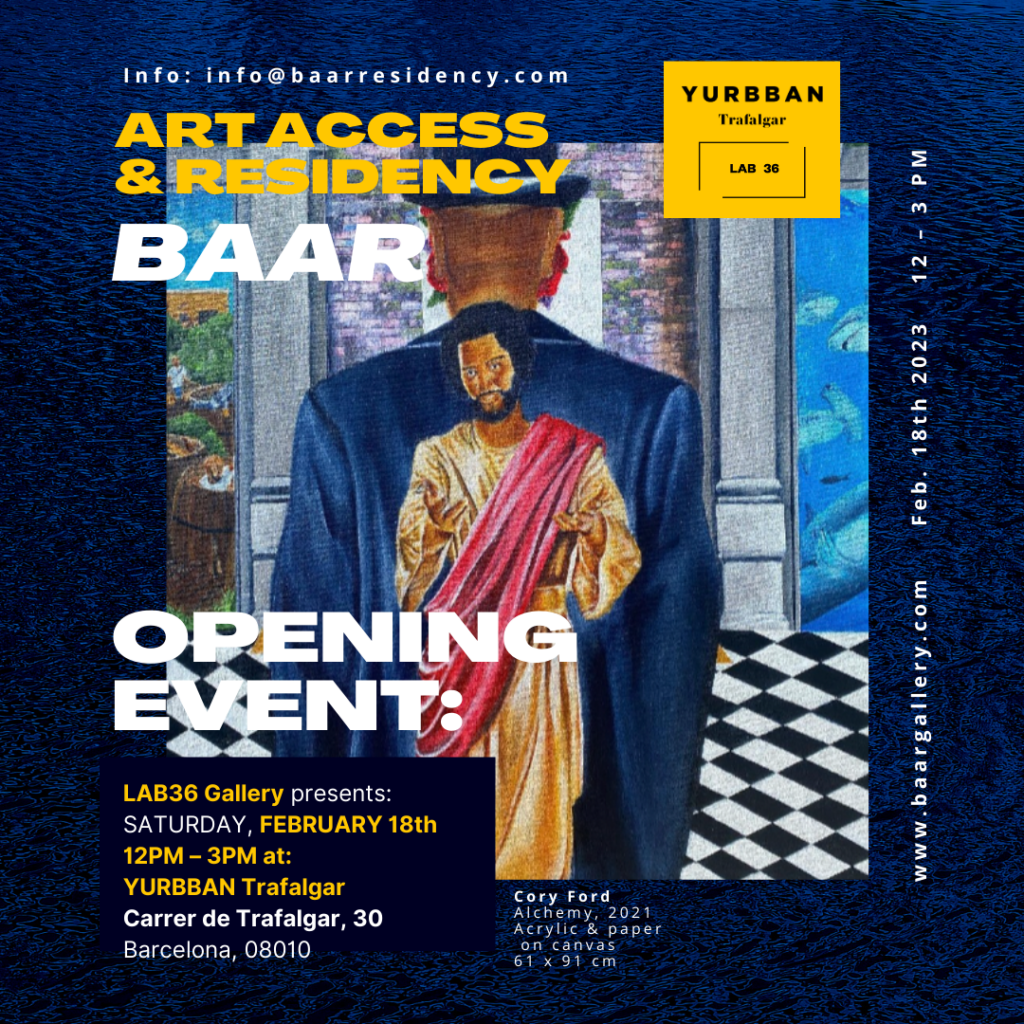 The works on view are inclusive of American artists who resided at Stiftung Starke during their residency, and other visual artists who participated in the BAAR Art Journey and Residency program, in a hybrid manner from across Europe and Africa. Out of 180 applications from African Diaspora, LatinX, Asian, and German artists across the globe, BiTHOUSE GROUP, the creators of BAAR Art Journey and Residency selected seven residency (actual and hybrid) participants and five BAAR+ Includes artists (underrepresented and hidden treasures in hybrid format). Artists were asked to identify two works of art created both during and/or post pandemic and to create two works during a six to eight week time period.
BAAR Art Journey and Residency was founded by Wilhelmina Jewell Sparks in order to  protect, foster, and amplify the talents of emerging and established underrepresented, African Diaspora and  LatinX artists who have traditionally had limited access to mainstream art markets, gallery representation, and / or integration into institutional collections. The program was created to  challenge traditional art market dynamics in order to increase creator equity, generational  wealth and redefine attitudes and mindsets pertaining to what is considered good art,  quality art and mainstream contemporary art. Studies show that psychological safety allows  for various degrees of risk – taking, creativity, and fearlessness, these elements have been  known to lead to market breakthroughs (Harvard Business Review) and this was the  motivation behind creating BAAR Art Journey and Residency.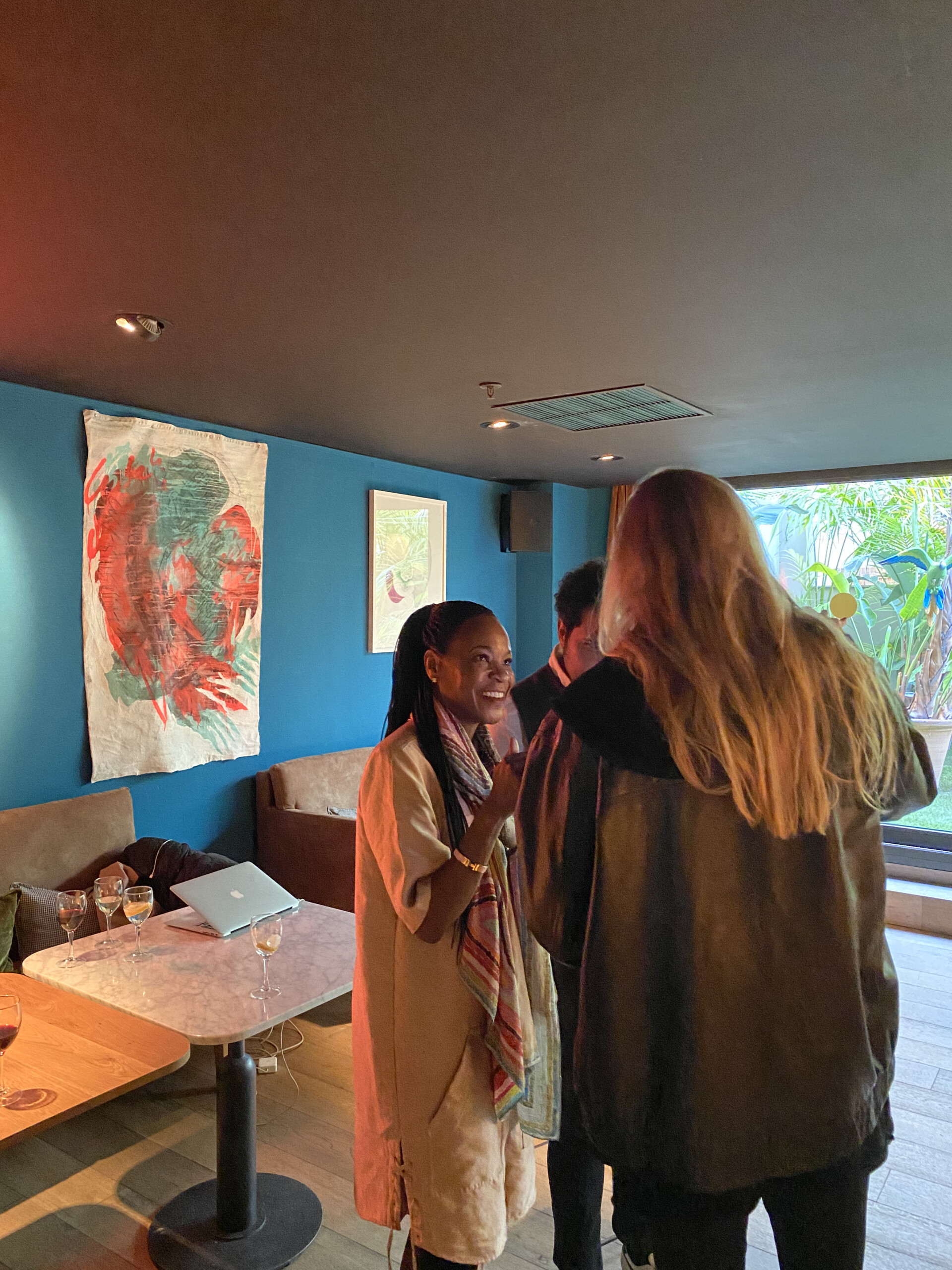 The curator of this exhibit, Jewell Sparks, challenges viewers to look beyond what is seen with the naked eye and imagine the transformative state that each artist experienced during their stay in Berlin, their transformation during the pandemic, and their exploration of self and heritage as they create unapologetically. Artists were challenged to ask themselves the following questions as they created works over a six to eight week time period: What would you create if you reflected the impacts of the pandemic and the exploration of your personal journey as a creative? How much does one's environment impact their creativity? These questions were answered and embedded into the canvases of the artists who are part of the traveling art exhibition which is currently being exhibited in Barcelona at: The Cover, Lab36, and Yurbban Trafalgar.
____
BERLIN FILES includes works by BAAR Art Journey and Residency participants: A. Stoyke (Berlin), Adana Tillman (Atlanta), Alphonce Odhiambo (Nairobi), Carolina Romillo Marin (Berlin), Carl Hazlewood (Brooklyn), Cory Ford (New Jersey), Hamisi Mwangome (Berlin), Francisco "Totem" Perez (Berlin), Nanette Carter (New York), Rafaella Braga (Berlin). BAAR+ Includes artists: Alfred Mueller ( Pforzheim), Rebekka Macht (Berlin), Doriana Diaz (Philadelphia), Josephine Sagna (Bayonne), and Marina Rayzuki (Berlin).