Roger Ballen, "Roger The Rat" for LOOP Fair Barcelona
15- 17 November 2022
📍Room 304, Almanac Barcelona
We're happy to announce Roger Ballen as this year's artist for Loop Fair with his work: "Roger the Rat", which will be exhibited at #LOOP22 (15-17 Nov) where a selection of contemporary artists' films and videos will be presented by international galleries in a unique viewing experience in Barcelona.
Roger Ballen created a persona, Roger the Rat. Here, the artist creates and documents an archetypal persona who is a part-human, part-rat creature who lives an isolated life outside of mainstream society. In this film, we follow Roger the Rat, as he moves out of his restrictive hovel to an abandoned graveyard of discarded mannequins taking them to his house to dress and communicate with them.
Initially Roger the Rat was ecstatic with his newfound companions as he could dress them, talk to them and share his feelings. As time passes, he comes increasingly frustrated by their lack of response which leads to his outbursts of violent and irrational behavior. Roger the Rat, gives expression to the corroding effects of loneliness, seclusion, and uncomfortable suffocation in confined spaces afflicted on the human psyche as a consequence of the isolation.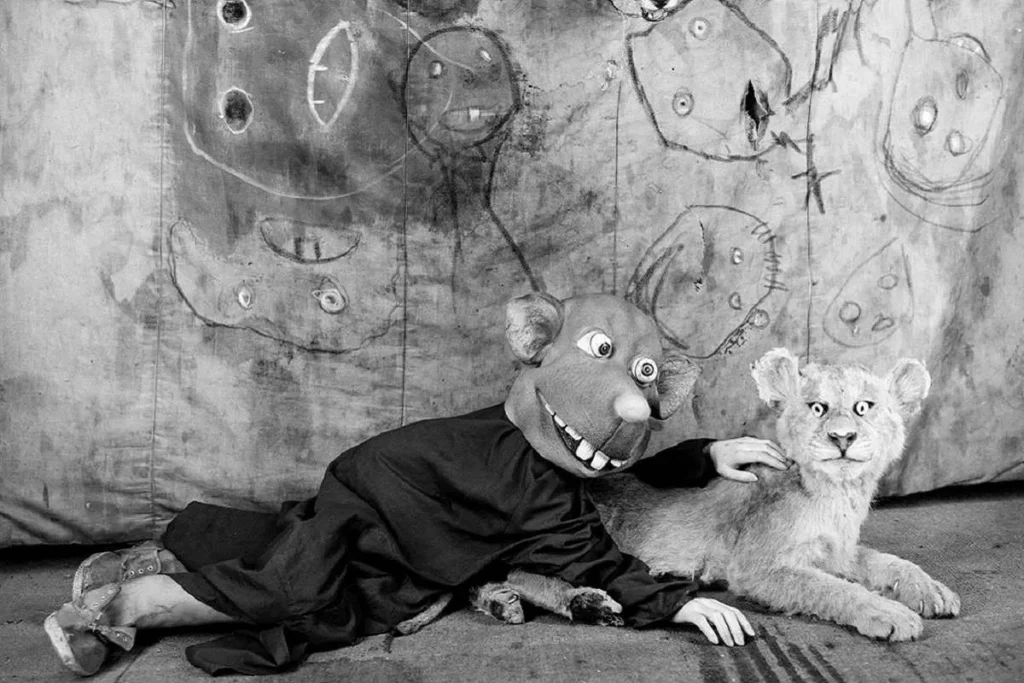 ARTIST BIO
Roger Ballen was born in New York in 1950, son of a photograph editor at Magnum.
Ballen has worked as a geologist and mine consultant before launching his own photographic career, documenting small towns in rural Africa and their isolated inhabitants, spending more than 40 years living there.
It was in the 90s when his style changed, trying the black and white technique and a more 'documentary fiction' approach to his work. Ballen has always been intrigued by the idea of a hybrid between photography and drawing, as well as the expansion of his visual language, making him experiment with video works where the human conditions are his main subject matter.
He is considered one of the most influential artists of the 21st century, having published over 25 books internationally and being part of multiple solo and group exhibitions since 1981.