Sandra
Vásquez de la Horra
Sandra Vásquez de la Horra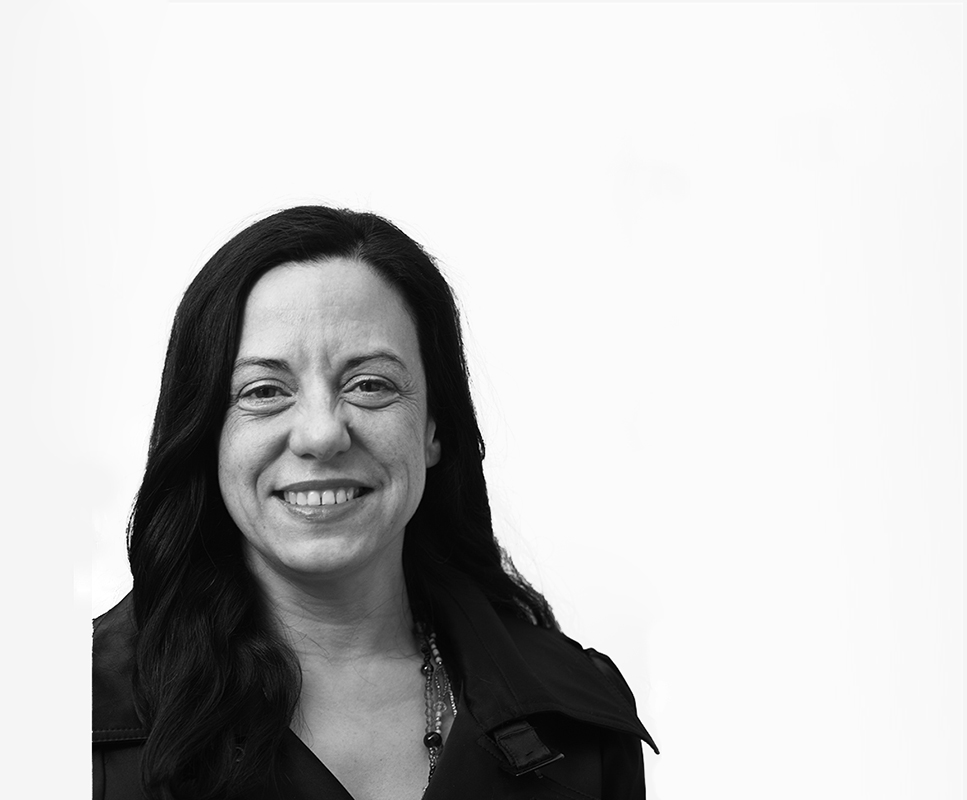 Sandra Vásquez de la Horra nascuda al 1967 a Viña del Mar, Xile
Viu i treballa a Berlin, Alemanya Sandra Vásquez de la Horra es va graduar de la Universitat del Disseny de Viña del Mar, Chile, en 1994 i va finalitzar els seus estudis de postgrau en el Kunsthochschule für Medien a Colonia, Alemania, en 2002. Aquell any, ja havia exposat en el Goethe Institut de Santiago de Chile i en la Galerie Entropie de Bratislava. En el seu treball, utilitza llapis de cera per crear dibuixos que evoquen a un món imaginari obscur amb temes subversius com la religió, el sexe, la mitologia, les realitats socials, la cultura popular i la mort; alguns dels quals han estat redundants al llarg de la seva carrera. L'espectador s'introdueix en el seu univers de criatures fantàstiques i encantades i de preocupacions carnals i psicològiques.
Available works
Please contact us for more information about the works displayed, the availability of works may vary.
Request info
2022
ARCO 2022 - Solo Project Madrid, Spain
La Biennale di Venezia Venezia, Italy
"Constellations" Sprovieri Gallery London, UK
Twin Souls, Galerie Haas, Zürich
El ojo interior Kewenig, Palma de Mallorca, España
Aura Galeria Senda, Barcelona
2021
Geheimnis umhüllte Welt, Sächsische Akademie der Künste, Dresden, Germany
Room #5, Kewenig Galerie, Berlin, Germany
2020
El Viaje Imaginario Galerie Michael Haas, Berlin, Germany
Recent works, Galerie Michael Haas, Berlin, Germany
ZONAMACO, Mexico City Bendana-Pinel Art Contemporain, Paris
Magazzino d´Arte Moderna Gallery, Roma, Italy
2019
Aguas Profundas Museo Novecento, Firenze, Italy
Take Back My Shadow WOOSON Gallery, Daegu, South Korea
Artissima Torino, Italy
SP Arte Festival Internacional de Sao Paulo, Bendana-Pinel Art Contemporain, Paris
2018
Amèrica sin fronteras David Nolan, New York, United States
Meridianos Galeria Senda, Barcelona, Spain
Los Misterios VnH Gallery, Paris, France
2017
Galerie Haas Zürich, Switzerland
2016
Crossroads David Noal Gallery, New York
2015
El canto del desierto Prometeo Gallery of Ida Pisani, Milano
Planetarium Kewenig, Palma
2014
Una isla en el cielo Kewenig, Berlin
Todas íbamos a ser reinas Joao Esteves de Oliveira, Lisbon
"Iñaki Bonillas & Sandra Vásquez de la Horra" Niels Borch Jensen, Berlin (two-person exhibition with Iñaki Bonillas)
2013
Origenes, Galerie Thaddaeus Ropac, Paris Marais, France
Entre el Cielo y la Tierra, David Nolan Gallery, New York, USA
Híbridos, Galeria Senda, Barcelona, España
2012
Êtres Chairs (with Oda Jaune), Maison de la Culture de la Province de Namur, Belgium
El Arbor del Fuego, Oldenburger Kunstverein, Deutschland
Sandra Vasquez de la Horra Niels Borch Jensen, Berlin
David Nolan Gallery, New York
2011
Ondinas/Onbdines Galería Kewenig, Palma de Mallorca
Zeichnungskabinett, Galerie Thaddaeus Ropac, Villa Kast, Salzburg, Austria
Une montagne nommée Désir, Musée d'Art Moderne de St-Etienne Métropole, Saint-Etienne, France
L'Arcobaleno, Galerie Rupert Pfab, Düsseldorf, Deutschland
2010
O, Sole Mio! Galerie Thaddaeus Ropac, Paris Marais, France
Vuela Mi Alma The Bonnefanten Museum, Maastricht, The Netherlands
Tu pelo es mi bandera, Nolan Judin, Berlin, Deutschland
2009
Confesiones de una Musa, Daniel Weinberg Gallery, Los Angeles, USA
Viva la musa! David Nolan Gallery, New York
2008
Mitológica, Museum Kunst Palast, Düsseldorf, Deutschland
Galerie Rupert Pfab, Düsseldorf
David Nolan Gallery, New York
Impossible Mind Elena Quarestani-Assab One, Milan
2007
Impossible Mind, Kewenig Galerie, Cologne, Deutschland
Impossible Mind Sprovieri Gallery, London
2006
Galerie Rupert Pfab, Düsseldorf, Deutschland
Galerie Kewenig, Palma de Mallorca, España
2005
Alquimia Fantástica, Galerie Kewenig, Palma de Mallorca, España
2003
Expanded Drawing '012, Casal Solleric, Palma de Mallorca, España
Speaking Artist, Busan Museum for Art, Korea
Zeitgespenster. Erscheinungen des Übernatürlichen in der zeitgenössischen Kunst, Museum Morsbroich, Leverkusen, Deutschland
1999
Botánica de la Evolución, Goethe Institut, Santiago, Chile
Anatomy Studies, Galerie Entropie, Wroclaw, Poland
2023
ARCO Madrid Madrid, Spain
2022
Gulliver's Sketchbook KAI 10 | ARTHENA FOUNDATION, Düsseldorf, Germany
The Milk of Dreams Arthena Foundation, Düsseldorf
2020
Crossing Borders Kupferstich-Kabinett, Dresden, Deutschland
2019
Albertina "Passion of Drawing" Centre Pompidou, Paris, France
Drawing Bienal 2019 The Drawing Room, London, United Kingdom
2018
Autofiktionen Wilhelm Hack Museum, Ludwigshafen am Reim, Deutschland
VIENNALINE MAM, Wien, Austria
2017
The Artist Voice Parkview Museum, Singapore, Singapore
SEHT, da ist DER MENSCH Kunstmuseums, Magdeburg, Deutschland
Centre Pompidou, Paris, France
2016
Mir ist das Leben lieber Sammlung Reydan Weiss - Weserburg, Museum für moderne Kunst, Bremen, Germany
De Tormento y Extasis Museo Es Baluard, Palma de Mallorca
2015
Texas Christian University Galleries, Texas, USA
Embracing Modernism: Ten Years of Drawing Acquisitions The Morgan Library and Museum, New York
The Bottom Line S.M.A.K, Ghent, Belgium
Das gezeichnete Ich - Zwischen Auslöschung und Maskierung Neue Galerie Graz, Graz, Austria
Pandora's Vox Prague City Gallery, Mansfield-Colorado Palace, Prague
Sommer Nacht Traum. Frauen - Landschaften Altana Kultir Stiftung, Sinclair Haus, Bad Homburg v.d. Höhe
Sinnliche (Un)Gewissheit: Private Collection Kunthaus Zürich, Zürich
Drawing Now Albertina, Wien, Austria
2014
Block Mágico Museo de la Solidaridad Salvador Allende Arte Contemporáneo, Santiago de Chile
Year after Year: Drawings from the UBS Art Collection Gallería d'Arte Moderna, Milan, Italy
Teutloff Collections Meets Sandra Vásquez de la Horra Kuntshaus Lempertz, Cologne, Germany
Magic Block: Contemporary Art from Chile Stiftelsen 3, 14, Bergen, Norway
Alquimia Kunst Palast Düsseldorf
2013
Florence and Daniel Guerlain Donation Centre Georges Pompidou, Paris, France
The Drawing Room Ursula Bickle Stiftuny, Kraichtal, Germany, Galerie im Taxispalais, Galerie des Landes Tirol, Innsbruck, Austria
Lilith Katz Contemporary, Zurich, Germany
Theatre of the World Mona Museum of Old and New Art, Hobart, Tasmania
Théâtre du Monde La Maison Rouge, Paris
2012
Sao Paulo Biennial, Sao Paulo, Brazil
Zeitgespenster, Erscheinungen des Übernatürlichen in der zeitgenössischen Kunst, Museum Morsbroich, Germany
In Other Words: Black Market of Translation - Negotiating Contemporary Cultures, NGBK & Kunstraum Kreuzberg, Berlin, Deutschland
Speaking Artist Busan Museum for Art, Korea
Hysterical Fantast Magazzini, Roma
Expanded Drawing 012 Casal Solleric, Palma de Mallorca
Newtopia: The state of human rights Cultuurcentrum Mechelen, Belgium
Aus Passion - Die Semmlung Hanck Museum Kunst Palast, Düsseldorf, Germany
Eros & Thanatos, Halle 12, Leipzig, Hermany
Auf Papier Kewenig Galerie, Cologne, Germany
2011
Me Collectors Room, Berlin, Deutschland
Tous cannibales Maison Rouge Foundation Antoine de Galbert
2010
Das Nahe und das Ferne KAI 10 Raum für Kunst, Düsseldorf
The More I Draw: Drawing as a Concept for the World, The Museum of Contemporary Art, Siegen, Deutschland
Unschitbare Schatten: Bilder der Verunsischerung Marta Herford, Herford, Deutschland
Collection Florence & Daniel Guerlain. Dessins contemporains Musée de les Beaux-Arts et d'Archeologie de Besançon
The Visible Vagina, David Nolan Gallery, New York, USA
Je Mehr ich zeichne: The More I Draw. Zeichnung als Weltentwurf. Drawing as a Concepot of the World Museum für gegenwartskunst Siegen
2009
Let's Party for a Piece of Art Pinakotek der Moderne, Munich
The End of the Line. Attitudes in Drawing Hayward Touring Exhibition, Hayward Gallery, London: Middlesborough Institute of Modern Art; The Bluecoat, Liverpool; Bristol City
X, Bienal de Arte de Bogotá Confluencias Museo de Arte Moderno de Bogotá, Columbia
Essential Experiences Riso Museo d'Arte Contemporánea della Sicilia, Palermo
Private View II Galerie Andreas Grimm, Munich
elles@pompidou Centre Georges Pompidou, Paris
Cevres Essentielle Galerie Gabrielle Maubrie, París
Passagi in Sicilia: La collezione di Riso e oltre Palazzo Riso, Museo de Arte contemporanea della Sicilia, Palermo
Capribatterie e.V. la Ottava Vigna San Martino, Napoli
2008
Que Culpa Tiene el Durazno, Centro de Extensión del Consejo Nacional de la Cultura y las Artes, Valparaíso, Chile
Meditations, Poznan Biennale (curated by Lorand Hegyi, Yu Yeon Kim, Gu Zhenqing), Poland
Anatomie | les peaux du dessin, Collection Florence et Daniel Guerlain, Frac-Picardie, Amiens, France
Memories for Tomorrow: Works from The UBS Art Collection, Shanghai Art Museum, Shanghai, China
Micro-narratives, tentation des petites réalités, Musée d´Art Moderne de Saint-Etienne, France
The Florence & Daniel Guerlain Collection - Select Drawings, Cultural Services of the Embassy of France, New York, USA
Another Damned Drawing Show, Daniel Weinberg Gallery, Los Angeles, USA
spot on Musuem Kunst Palast, Düsseldorf
2007
"und immer fehlt mir was, und das quält mich", Graz Kunst, Austria
Micro-Narratives, 48th October Salon of Belgrade, Cultural Centre Belgrade, Serbia
Drawings from the UBS Art Collection, Tate Modern, London, UK
Kava Kava - Facetten der Angst, Kunstmuseum Mülheim an der Ruhr in der Alten Post, Mülheim an der Ruhr, Deutschland
2006
Drawings, Kunsthaus Lempertz, Berlin, Deutschland
Art Cologne 06 Open Space, Galerie Rupert Pfab, Düsseldorf, Deutschland
Art Cologne 06, Förderkoje "young talents", Galerie Jule Kewenig, Palma de Mallorca, España
2005
Akt - 8 Positionen in der Aktmalerei, Kunstverein Speyer, Deutschland
2004
In erster Linie Kunsthalle Fridericianum, Kassel, Deutschland
2003
Materia, Reflección y sueños, Collection Santa Cruz-Yaconi, Museo de Artes Visuales, Santiago, Chile
2001
Salzburg, Kunstraum Düsseldorf, Düsseldorf, Deutschland
2000
Wuckenhof, (Klasse von Prof. Rosemarie Trockel), Kunstverein Schwerte, Deutschland
1999
Proyecto orgánico, Galería Municipal de Valparaíso, Chile
ARTtoll-Labor, Bedburg-Hau, Kleve, Deutschland
1998
Äquator, Museo de Arte Contemporáneo, Santiago, Chile
Cascabel, Galerie Tomás Andreu, Santiago, Chile
1995
Diversidades, Museo de Arte Contemporáneo, Santiago, Chile
2009
The Drawing Prize of the Contemporary Art Foundation, Daniel and Florence Guerlain
1996
Art Prize Design Biennale. Museo Nacional de Bellas Artes, Santiago, Chile
2023
Acquisition Award Coleccion SOLO ARCO Madrid
The Art Institute of Chicago, USA
Bonnefantenmuseum, Maastricht
Centre National des Arts Plastiques, Tour Atlantique, Paris, France
Collection Antoine de Galbert, Paris, France
Denver Art Museum, USA
The Florence & Daniel Guerlain Collection Les Mesnuls
Hauser & Wirth Collection, Henau
Hessiches Landesmuseum, Darmstadt
ING Art Collection, Brussels
Kai 10 | Arthena Foundation, Dusseldorf
The Morgan Library and Museum, New York
Musée National d'Art Moderne, Centre Pompidou Paris, France
Museum Kunst Palast, Dusseldorf
Museum of Old and New Art, Tasmania
National Gallery of Victoria, Australia
Obricht Collection, Essen / Berlin
Pinakothek der Moderne, München, Deutschland
Museum of Art - Rhode Island School of Design, Providence
Teutloff Photo + Video Collection, Bielefeld
UBS Art Collection, Zurich
MAVI, Museo de Artes Visuales, Santiago de Chile
Kupferstichkabinett, Staatliche Museen zu Berlin, Berlin
The Drawing Center, New York, United States
Colección Olor Visual Barcelona
Museum kunst palast, Düsseldorf, Deutschland
Sammlung Musée dárt Moderne, Saint Etienne, France
Morgan Library, New York, USA
Colección SOLO Madrid, Spain
Sandra Vásquez de la Horra, Premio Adquisición Colección SOLO en ARCO 2023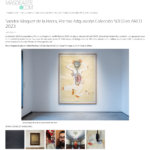 ArtNexus December Issue 2022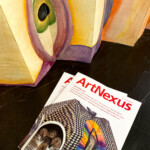 La Vanguardia, galerías de Barcelona, inauguraciones recientes, 2018