Miguel Angel Ríos nascut al 1943 a Sant Jose Nord Catamarca, Argentina. Viu i treballa entre Mexico i Nova York. En el seu treball, Ríos integra un acostament conceptual rigorós juntament amb una estètica manual meticulosament construïda. Des dels anys setanta ha treballat al voltant del concepte del "llatinoamericà" utilitzant aquesta idea com a estratègia artística i com a problema polític. En la dècada dels noranta va crear les sèries de mapes que va doblegar i va prisar cuidadosament. Al.ludint el 500 aniversari del descobriment d'Amèrica, els mapes indiquen llargues històries de poder i experiència colonial fent referència a l'art tradicional indígena que inclou el quipu andí. Des de l'any 2000, Ríos ha explorat també el vídeo per a crear narratives simbòliques sobre l'experiència humana, la violència i la mort.
2017
Miguel Angel Ríos: A Morir (To the Death)

ckland Art Museum, Chapel Hill, NC USA

Miguel Angel Ríos: ACIREMA, No es agua Ni Arena la Orilla del Mar,

ESPAIVISOR One man Show Valencia, Spain

ARMORY SHOW

One man show Sicardi Gallery, New york

2016
Miguel Angel Ríos A t

trilogy Gallery Wendy Norris, San Francisco, CA

2015
Miguel Angel Rios: LANDLOCKED – ASU

Art Museum, Phoenix, Az Endless Sicardi Gallery Houston Tx.

2013
Folding Borders

Sicardi Gallery Houston, Texas

Desenlace: Teresa Serrano e Miguel Angel Rios

OI Futuro Río de Janeiro, Brasil

Miguel Ángel Ríos: A través de la fronera.

SAPS – Sala de Arte Público Siqueiros – La Tallera México, D.F.

2012
Musée d'Art Moderne de Saint –Etienne -France
iguel Angel Ríos: Walkabout

Des Moines Art Center, Iowa

2011
Miguel Angel Ríos

Alonso Garces Galeria, Bogotá, Colombia

Miguel Angel Ríos

Ruth Benzacar Galeria, Buenos Aires, Argentina

Miguel Angel Ríos: Walkabout

Museo de Arte Carrillo Gil, Mexico City, Mexico

Mecha

Nederlans Instituut voor Mediakunst, Netherlands

2010
Miguel Angel Ríos

Galeria Andres Millan, Sao Paulo, Brazil

Miguel Angel Ríos

Dunedin Public Art Gallery, Dunedin City Council, New Zealand
2018
Reconstructing Eden, For THE ART CAPITAL FESTIVAL 2018

The ArtMill, SZENTENDRE, HUNGARY

Portrait

Sicardi Gallery, Houston, TX

Video Art from the Collection of Kitty and Tom Stoner, Maryland Hall Annapolis, Maryland
Linee di forza + Varie sensazioni, curated by Martina Sabbadin

Galleria d'Arte Moderna e Contemporanea di Bergamo, Italy

2017
Miguel Angel Ríos: Neither Colour, nor height

MUCEM, Marseilles, France

BRINK.

At the New Media Gallery, Westminster, British Columbia, Canada

Truth or Dare: A Reality Show, 21c Museum Hotels

Nashville, TN, USA

The Artist's Voice:

he Parkview Museum, Singapure November 17, 2017 - March 17, 2018

APOCALYPS

ART CHAPEL Amsterdam

HOME—So Different, So Appealing

MFAH The Museum of Fine Arts, Houston

Home- So Different, So Appealing: Art from the Americas since 1957

he Los Angeles County Museum of Art, Los Angeles, CA, USA, The Museum of Fine Arts, Houston, TX

Landlocked

Video Art in Latin America LAXART, Los Angeles CA, USA

2016
Divergent

Sicardi Gallery, Houston, TX

The Imaginative French Book in the 21st Century
From the Koopman Collection, National Library of the Netherlands Curated by Paul van Capelleveen & Sophie Ham
Water event

Musée d'art contemporain de lyon, France

Space to Dream: Recent art from South America

uckland art Gallery Toi o Tāmaki, New zealand

2015
"Dark Mirror. From Latinamerica since 1968"

Kunstmuseum Wolfsburg, Alemania

The 13th Lyon Biennial

Lyon, France curate by Ralph Rugoff

Contingent Beauty: Contemporary Art from Latin America

he Museum of Fine Arts, Houston

Uses of History

Pérez Art Museum Mami, Miami, Florida

New visions / Nuevas Visiones Permanent collection

The Phoenix Art Museum, Phoenix Az.

Monochrome Undoe: Abstraction in Action, Space, Irvin CA
2014
ARTE VIDEONIGHT 2014
Dancing Light / Let it move you... Museum Huis voor Fotografie

Marseille, Amsterdam

Permission to be Global/Prácticas Globales:

Latin American Art from the Ella Fontanals-Cisneros

Henry and Lois Foster Gallery
Museum of Fine Arts, Boston
DAROS LATINAMERICA COLLECTION

Riehen / Basel, Switzerland

2013
ARTE VIDEONIGHT 2013

Palais de Tokio. París, Fr

Encuentros/Tensiones. Arte Latinoamericano Contemporáneo.

Colección Malba + Comodatos Buenos Aires, Argentina

Pulso Alterado Intensidades en la Colección del MUAC y sus Colecciones Asociadas.

Museo Universitario de Arte Contemporáneo (MUAC) México, D.F.

Order, Chaos, and the Space Between Contemporary Art from the Diane and Bruce Halle Collection

The Phoenix Art Museum

MOVING Norman Foster on Art,

Carré-d Árt-Musée d Árt Contemporain de Nimes, France

Love, Fleckenstein Video Gallery

Flint Institute of Arts,

2012
Selection of 'coups de cœur' by Jean Luc Monterosso to honor the Mep's video collection 6' Rencontres Internationales de la Photo de Fès
ARTE VIDEO NIGHT 2012

Paris, Palais de Tokyo

SALVAJES Traneudstillingen Exhibition

Space-Copenhagen, Denmark

The Unpredicables

Norman Foster et l'Art Contemporain, Carré – d Árt - Musée d Árt Contemporain de Nimes, France

The Worldly House dOCUMENTA (13)

Kassel, Germany

Gallery Thomas Schulte Berlin

Zona Maco México DF

ARTE Video Night

New York, NY

Gallery Leyla Akinci Art Fair of Cologne Germany
" Los Impolíticos"

EAC- Espacio Arte Contemporáneo, Ministerio de Educación y Cultura del Uruguay

Day for Night: Between Reality and Illusion, Richard Harris Terrace

@BMCC/The City University of New York, New York

2011
Zooom! Decoding Common Practice

Art Miami 2011, Miami Beach, Florida

Unresolved Circumstances: Video Art from Latinamerica

Museum of Latin American Art (MOLAA), Long Beach, California

8a Bienal de Mercosur

Brazil

Galerie Anne de Villepoix, The Armory Show

New York, New York

Universo vídeo, Historias fugaces, LABoral Centro de Arte y Creación Industrial

Gijon Asturias, Spain

Moving Image, Akinci Gallery, Art Fair of Contemporary Video Art,New York, New York

New York, New York

Riskzones Varldskulturmuseet

Göteborg, Sweden

2010
Les Amis de la MEP, Maison Europeenne de la Photographie Ville de Paris

France

La Trama Se Complica...,

Museo de Arte Contemporaneo de Monterrey (MARCO), Mexico

No Longer Empty on the Roa

Liverpool Biennial, Liverpool, England

Galeria Ruth Benzacar, ArteBa'10

Buenos Aires, Argentina

The Beauty of Distance: Songs of Survival in a Precarious Age

17th Biennale of Sydney, Australia

20th edition of the Printemps de Septembre, Toulouse, France Nos Meilleurs Souvenirs, Pommery Experience #8

Domaine Pommery, Reims, France
Biblioteca Luis Angel Arango,

Bogotá, Colombia.

Colección Patricia Phelps de Cisneros,

New York, NY, USA.

Daros Latinamerica Collection,

Zürich, Switzerland.

Fundación Arte y Mecenazgo, "la Caixa"

Barcelona, Spain.

Fundación Costantini, Museo de Arte Latinoamericano (MALBA),

Buenos Aires, Argentina.

Hirshhorn Museum and Sculpture Garden,

Washington, DC, USA.

La Maison Européenne de la Photographie,

Paris, France.

Museo Nacional, Centro de Arte Reina Sofía,

Madrid, Spain.

The Museum of Fine Arts, Houston (MFAH),

Houston, TX, USA.

The Museum of Modern Art (MoMA),

New York, NY, USA

Pérez Art Museum Miami (PAMM),

Miami, FL, USA.

Philadelphia Museum of Art,

Philadelphia, PA, USA.

the Phoenix Art Museum,

Phoenix, AZ, USA.
The New Yorker, Home is where the art is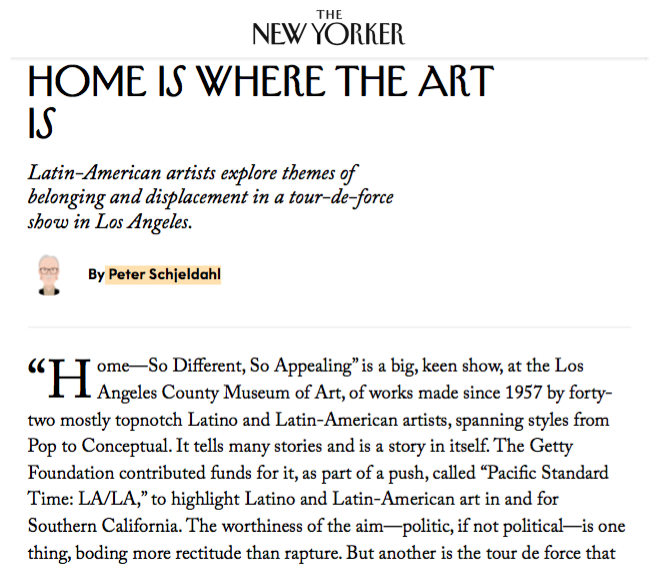 Nomadic Games