Elena Del Rivero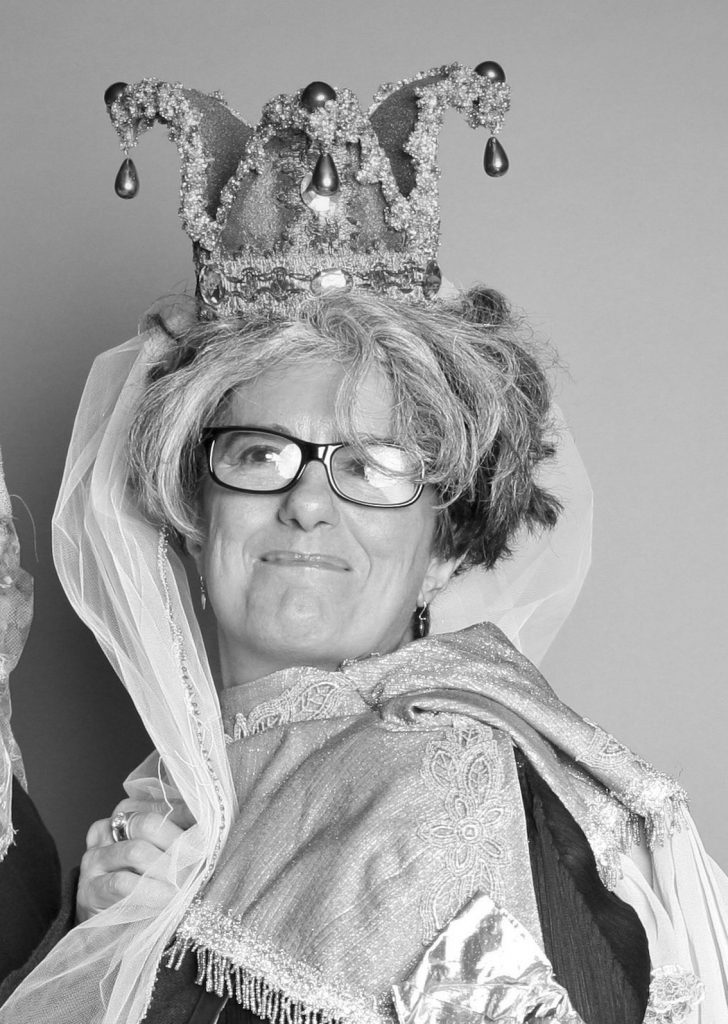 1949, Valencia, España.
Vive y trabaja en Nueva York, Estados Unidos. Elena del Rivero ha dedicado su trabajo al estudio de diversas formas escritas y visuales para comunicar experiencias personales con énfasis en el formato epistolar. Nacida en Valencia, España, vive en Nueva York desde 1991. Su enfoque es la pintura y el trabajo en papel, pero también ha producido instalaciones y performances a gran escala con interés en el grabado y la fotografía analógica. Sus proyectos se desarrollan gradualmente y no siempre poseen finales predecibles. Del Rivero se inspira en lo que tiene a mano, en hechos históricos que ha presenciado y en lo cotidiano con sus múltiples referencias simbólicas. Contempla una idea utópica de acción reparadora que emprende cada vez que se presenta la oportunidad cuando las obras se dañan, intencionadamente o no, durante el proceso de elaboración; de esta manera ella, metafóricamente, sutura sus "heridas".
Available works
Please contact us for more information about the works displayed, the availability of works may vary.
Request info
2021
"Es Baluard" comisariada por Mateo Feijóo, Palma de Mallorca, España
2020
"Hash Brownies" Henrique Faria, Nueva York, España
2019
"El archivo del polvo" Naves de Matadero, comisariada por Mateo Feijóo, Madrid, España
"The End of The World" comisariada por Mateo Feijóo, Travesía Cuatro Madrid, España
2017
"MOTHER" Travesía Cuatro Guadalajara, México
2015
"Letters from Home: a rendez-vous" Josee Bienvenu Gallery, Nueva York, EEUU
2014
"Letter of a Traveler" Galeria Elvira Gonzalez, The Armory Show, Nueva York, EEUU
"Elena del Rivero" Jason McCoy Gallery, Nueva York, EEUU
2013
"Rhapsody" (con Linn Meyers) Gering & Lopez, Nueva York, EEUU
2011
"Chant" New Museum, Nueva York, EEUU
"cedarliberty" (with Leslie McCleave) State Museum of Albany, Albany, NY, EEUU
"cedarliberty" (with Leslie McCleave) International Center for Photography, Nueva York, EEUU
"Elena del Rivero" Lawrimore Project, Seattle, WA, EEUU
"Flying Letters" Galería Elvira González, Madrid, España
2010
"Flying letters" Galería Senda, Barcelona, España
"A drawing fallen from the sky" La Conservera, Murcia, España
"Flying letters" Espacio AV, Murcia, España
2009
"Oeil d'âme" Galería Elvira González, Madrid, España
2008
"Home Suite" con BRING LIGHT, una pieza sonora de Lawrence D. "Butch" Morris, The Corcoran Gallery of Art, Washington, DC, EEUU
2007
"At Hand" con BRING LIGHT una pieza sonora de Lawrence D. "Butch" Morris, Museo Patio Herreriano, Valladolid, España
2006
"Darling" On Rembrandt, Galería Elvira González , Madrid, España
"At Hand" with BRING LIGHT una pieza sonora de Lawrence D. "Butch" Morris, Institut Valencià d'Art Mordern, Valencia, España
"L'amour prope" Testimonio de la caverna, La Caixa, Lleida, España
"Elena del Rivero" Galeria Art Nueve, Murcia, España
2004
"HELOÏSE" Dieu Donné Papermill, Nueva York, EEUU
"Nine Broken Letters" Josee Bienvenue Gallery, Nueva York, EEUU
"BROKENCLOUD" Galería Elvira González, Madrid, España
2002
"DOCUMENTACIONES" Universidad de Salamanca, España
2001
"Home" Galeria DV, San Sebastián, España
"La Perfecta Casada" Galería Elvira González, Madrid, España
"Home" Performance Drawings, The Drawing Center, Nueva York, EEUU
"Las Hilanderas" Dieu Donné Papermill, Nueva York, EEUU
"Que tenga rejas de bronce" Window project, Art in General, Nueva York, EEUU
2000
"Entredós" DUODA, Universidad Barcelona. Barcelona, España
"In Love" with Tere Recarens. Galería Javier López, Madrid, España
1998
"Five Kept Letters" Museo Nacional Centro de Arte Reina Sofía, Madrid, España
1997
"Letters to the Mother" Anthony Meier Fine Arts, San Francisco, EEUU
"Letter from the Bride" Sandra Gering Gallery, Nueva York, EEUU
"Cartas" Galeria Javier López, Madrid, España
1996
"Cartas" Espacio Caja-Burgos, Burgos, España
1995
"300 Letters to the Mother V" Sandra Gering Gallery, Nueva York, EEUU "Elena del Rivero". Museo de Navarra, Pamplona, España
1993
"With Light" Galerie Lelong, Nueva York, EEUU
"Cartas y diarios" Galeria Elba Benitez, Madrid, España
1991
"Elena del Rivero" Mincher and Wilcox Gallery, San Francisco, EEUU
2018
"El poder del Arte – obras de la colección del Museo Reina Sofía" o Reina Sofía",
"Seis Creadoras en la Colección" Museo Patio Herreriano, Vallodolid, España
2017
"Mujeres artistas en la Colección" Museo Patio Herreriano, Valladolid, España
"ON VIEW" Josee Bienvenu Gallery, Nueva York, EEUU
"Präsent: Zwischen den Zeilen, Kunst in Briefen von Niki de Saint Phalle bis Joseph Beuys" Sprengel Musem, Hanover, comisariada por Alessandra Nappo.
2016
"My Friends and other Animals" Travesía Cuatro, Madrid, España
"Radical Drawings" Josee Bienvenu Gallery, Nueva York, EEUU
"Scenes with flat objects" Travesía Cuatro, Guadalajara, México
"My father Avoids de Siren's Songs" Josee Bienvenu Gallery, Nueva York, EEUU
"The Lost Art of Letter Writing and Communication Today" Sun Valley Center for The Arts, Idaho, EEUU
2015
"Paper Trail" Contemporary prints, drawings and photographs from the collection, Colby Museum of Art, Waterville, Maine, EEUU
"Días de Vinilo" Una historia del diseño gráfico musical, Museo Patio Herreriano, Valladolid, España
"The Suspended Line" Josee Bienvenu Gallery, Nueva York, EEUU
"RE-ACTION" Museo Barjola, Universidad de Oviedo, Oviedo, España
"La Trampa de la sonrisa" ARTIUM, Álava, España
"Reflexións" Centro Galego de Arte Contemporánea, Santigao de Compostela, España
2014
"Art=Text=Art" Works by Contemporary Artists, UB Anderson Gallery at the University of Buffalo, Buffalo, Nueva York, EEUU
"Provisionals" Josee Bienvenu Gallery, Nueva York, EEUU
"Tiempos Abiertos" Fondos de la Colección Artium de Álava, CEART, a collaboration with Domus Artium2002 (DA2), Salamanca. Fuenlabrada-Madrid, España
"Grabados del Taller de Óscar Manesi" Galería Acanto, Almería, Spain
"#1: Cartagena, First International Contemporary Art Biennial" Cartagena de Indias, Colombia
2013
"STILL EM MOVIMENTO" Lição de Pintura, Paço das Artes, São Paolo, Brasil
"Art=Text=Art" The Hafnarfjör∂ur Center of Fine Arts, Hafnarfjör∂ur, Islandia
"Arte y Gastronomía" la cocina y la pintura, Institut Valencià d'Art Modern, Valencia, España
"Entre Bambalinas" Institut Valenciá d'Art Modern. Valencia, España
2012
"European Live Art Archive" University of Girona, Girona, España
"Art=Text=Art" Zimmerli Art Museum, New Brunswick, NJ, EEUU
"Genealogías feministas" en el arte español, MUSAC, León, España
"Identidad femenina" en la colección del IVAM, Museo de Arte Moderno, Buenos Aires, Argentina
2011
"Drawn/Taped/Burned" Katonah Museum of Art in Katonah, Nueva York, EEUU
"Art=Text=Art" University of Richmond Museums, Richmond, Virginia, EEUU
"Resonances: Looking for Mr. McLuhan" Pratt Galley, Nueva York, EEUU
"Figuras de la Exclusión" Museo Patio Herreriano, Valladolid, España
2010
"Courier" University Art Museum, University of Albany, Albany, NY, EEUU
"Feeling what no longer is" A.I.R Gallery, Brooklyn, NY, EEUU
2009
"Heloïse perfundet Omnia Luce" DUODA, Universidad de Barcelona, España
"Escultura Española 200-2010" Museo Esteban Vicente, Segovia, España
"Summer Shortcuts" a Drawing Forecast, Josee Bienvenue Gallery, NY, EEUU
"FEM_09" Trobada de Performance, Universitat Girona, España
"Nueva York: El papel de las últimas Vanguardias" Museo Esteban Vicente, Segovia, España
"Hilos de Modernidad" Tapices y alfombras de la Real Fábrica de "Tapices", Real Fábrica de Tapices, Madrid, Spain
"Tic-Tac" ARTIUM de Álava. Alava, España
2008
"Nostalgia del Futuro. Homenaje a Renau" Centro del Carme, Valencia, España
"Linhas, Grelhas, Manchas, Palavras" Museu Serralves, Porto, Portugal
"Blanco roto" Galería Elvira González, Madrid, España
2007
"What is a Line, Drawings from the Collection of Wynn Kramarsky" Yale University Art Gallery, New Haven, CT, EEUU
"Lines, Grids, Stains, Words" Museum Of Modern Art, travels to Museum Wiesbaden, Alemania
"La palabra imaginada" Museo de Arte Contemporaneo Esteban Vicente, Segovia, España
"www dot creative-capital dot org" The Nathan Cummings Foundation, Nueva York, EEUU
"A propósito de hombres y mujeres" Instituto Cervantes, Nueva York, e Instituto Cervantes, Chicago, Illinois, EEUU
2006
"Entre a palabra e a imaxe" Fundacion Luis Seoane. A Coruña, España
"Threads of Memory" Dorsky Gallery, Nueva York, EEUU
"Katarsia. Garbikuntza errituak. Bilduma V " Catarsis. Rituales de Purificación. Colección V, ARTIUM de Álava. Álava, España
2005
"Dating Data" Josee Bienvenue Gallery, Nueva York, EEUU
"Laboratorio de Género" Centro Cultural de Espana, Montevido, Uruguay
"Drawing and painting" Scott Cook Fine Art. Nueva York, EEUU
"Barrocos y Neobarrocos, El Infierno de lo bello" DA 2 Domus Artium Palacio de Abrantes, Salamanca, España
2004
"Encuentro entre dos colecciones" Arte Portugués y Español de los 90, Fundaçao de Serralves, Porto, Portugal and La Caixa, Barcelona, España
"El arte dentro del arte" Fundacion Botín, Córdoba, España
"L'Art de la relació" Duoda, Capella de Sant Nicolau, Girona, España
"Don't call it performance" Museo del Barrio, Nueva York, EEUU
"Don't call it Performance" Centro Andaluz de Arte Contemporaneo, Seville España
"Book As Art" National Museum of Women in the Arts. Washington, DC, EEUU
"Bellas Artes en el Siglo XX" Atarazanas, Valencia, España
"Fine Lines" Santa Barbara Contemporary Arts Forum, Santa Barbara, CA, EEUU
2003
"Newer Genres" Twenty Years of Rutgers, Zimmerli Art Museum, New Brunswick, NJ, EEUU
"Don't call it performance" Museo Nacional Centro de Arte Reina Sofia, Madrid, España
"Elena del Rivero: [Swi:t] Home" Rutgers Center for Innovation Print and Paper, NJ, EEUU
"Il Raconto del Filo: Ricamo e Cucito nell'Arte Contemporanea" MART Rovereto, Italy
"Miradas Cómplices" Centro Gallego de Arte Contemporáneo, Santiago Compostela, España
"Personal Perspectives" The Rutgers Center, New Brunswick, NJ, EEUU
"In the Making" Gallery at University of Massachusetts, Amherst, MA, EEUU
"Systems Now: A survey of recent systematic art" Elvehjem Museum of Art, Madison, WI, EEUU
2002
"Entre Líneas" Casa Encendida, Madrid, España
"Microwave" Josee Bienvenue/Christinerose Gallery, Nueva York, EEUU
"Gótico... pero Exótico" ARTIUM, Vitoria, España
"Contemporary American Paper Artists" An Invitational Exhibition, Columbia College, Chicago, IL, EEUU
"CONT-ACT (2) Percepción" Galeria Palma12, Barcelona, España
"La Colección II. Arte en España desde 1960 hasta las actulidad = Il Bilduma" ARTIUM de Álaca. Álava, España
2001
"By Hand: Patterns, Precision, and Repetition in Contemporary Drawing" University Museum, California State University, Long Beach, CA, EEUU
"Between Text and Textiles" 123 Watts Gallery , Nueva York, EEUU
"Spitting Image: Myth and Creation of Feminine Identity" University Connecticut, Stamford, CT, EEUU
"Rags to Riches" 25 Years of Paper Art from Dieu Donné, Milwaukee Art Museum, Milwaukee, WI, EEUU
2000
"Microwave two" 123 Watts Gallery, Nueva York, EEUU
"Paper Trail" The Rutgers Summerfest 2000, New Brunswick, NJ, EEUU
"Greater New York" P.S.1 and Museum of Modern Art, P.S.1, Nueva York, EEUU
"M'escrius una Carta" Museo Arte Contemporáneo, Girona, España
1999
"Die Kunst der Linie Moglichkeiten des Graphischen", Landesgalerie Oberosterreich, Linz, Austria
"Drawing is another kind of language" Parrish Art Museum, Water Mill, NY, EEUU
"At the Curve of the World" Track 16, Santa Monica, CA, EEUU
"Drawn to Scale" Wynn Kramarsky Space & Dieu Donné, Nueva York, EEUU
"All Dressed in White" Castle Gallery, College of New Rochelle, New Rochelle, NY, EEUU
"Zeichnen ist eine andere Art von Sprache. Neure amerikanische Zeichnungen aus einerNew Yorker. Privatsammlung" Akademie der Kunste, Berlin, Germany. Traveled to Musée de Picardie, Amiens, Francia
"Cómo nos vemos" Imágenes y arquetipos femeninos. Círculo Bellas Artes, Madrid, España
1998
"Zeichnen ist eine andere Art von Sprache. Neure amerikanische Zeichnungen aus einerNew Yorker, Privatsammlung", Kunstmuseum Winterthur, Winterthur, Suiza
"II Salón Refactario" Galería Buades, Madrid, España
"Interlacings" The Craft of Contemporary Art, Whitney Museum, Stamford CT, EEUU
"New Museum's 21st Anniversary Benefit Gala" Nueva York, EEUU
"Gothic Distress" Trans Hudson Gallery, Nueva York, EEUU
"Original Scale" APEX, Nueva York, EEUU
"Cómo nos vemos: Imágenes y arquetipos femeninos" Centre Tecla Sala, Barcelona, España
1997
"Drawing is Another Kind of Language" Recent American Drawings from a New York Private Collection, Harvard University Art Museums, Cambridge, MA, EEUU
"Group show" Anthony Meier Fine Arts. San Francisco, CA, EEUU
"New Work: Drawings Today" San Francisco Museum of Modern Art, San Francisco, CA, EEUU
"The Poetics of Obsession", Linda Kirkland Gallery, Nueva York, EEUU
"Text & Identity: 12 Women/12 Artists", S.U.N.Y, Stony Brook, NY, EEUU
"Raó I Sensibilitá" Fundació "La Caixa," Barcelona, España
1996
"25th Anniversary" John Weber Gallery, Nueva York, EEUU
"Elena del Rivero" Margarete Roeder Gallery, Cologne, Germany
"To Live is to Leave Traces" Instituto Cultural Cabaña, Guadalajara, México
"Repetition of Form". Margarete Roeder Gallery, Nueva York, EEUU
1995
"Peninsulares" Módulo, Lisbon, Portugal
"Letter to the Other" INTART (with Jaime Palacios), Nueva York, EEUU
"Options: Divergent Visions" John Weber Gallery, Nueva York, EEUU
"Human/Nature" The New MuseumBenefit Auction, Nueva York, EEUU
"Parpalló 15/41" Cultural la Beneficenia, Valencia, España
"Johannesburg Biennale" The African Museum, Johannesburg, Sudáfrica
1994
"Salón de los 16" Museum of Contemporary Art, Madrid, España
"El Color de Los Sueños" Galería Jorge Mara, Madrid, España
1992
"America Discovers Spain I" Spanish Institute, Nueva York, EEUU
"Group show" Galerie Lelong, Nueva York, EEUU
"Madrid the 80's" Community of Madrid, Madrid, España
2020
Anonymous Was a Woman U.S.A
2019
Guggenheim Fellowship
2017
Joan Mitchell Center New Orleans
2005
The Rockefeller Foundation Residency The Bellagio Center, Italia
2001-2002
The New York Foundation for the Arts Fellowship
2001
Creative Capital Foundation Grant
1991-1995
Pollock-Krasner Foundation Grant
1988
Prix de Rome de la Academia de Bellas Artes de España Rome, Italy
The Metropolitan Museum of Art (New York City)
Museum of Modern Art (New York City)
Brooklyn Museum of Art (New York City)
Yale University Art Gallery (New Haven)
Fogg Art Museum (Cambrige)
National Gallery of Art (Washington DC)
Baltimore Art Museum (Baltimore)
Colby College Museum of Art (Waterville)
Pollock Gallery en Southern Methodist University (Dallas)
Birmingham Museum of Art (Birmingham)
Es Baluard Museu (Mallorca)
IVAM Institut Valenciá d'Art Modern (Valencia)
Museo Nacional Centro de Arte Reina Sofía (Madrid)